Free shipping for any order (gift from 100€ purchase)
5 stars Google customer reviews
Amplifying emotion
The alchemy between fragrance & music has the power to amplify émotions. More than 10 years ago, this intuition became a conviction. By interpreting for the first time on stage a musical composition simultaneously sharing the perfume inspired by this melody. The reactions and enthusiasm provoked by this live experience are unanimous. Since then, we have never stopped exploring the links that unite these two artistic materials that share the same existence, obey the same laws: music like perfume are born from the hand of an artist, live in the air of fleeting way and then vanish, creating an emotion in their sillage or reviving a memory.
Augmented Fragrances
We went in search of the "smell of music" with the greatest craftsmen & luthiers around the world. Essences of guitar wood, trombone brass, kora leather... Great perfumers have associated these scents with the most beautiful perfume materials and virtuosos from all over the world have composed the melody in total freedom. The result ? A new perfume experience, unique and unforgettable.
Compositions with a commitment
All our musical fragrances are responsibly created & made in France. 100% vegan, they are made with natural alcohol from French beets. We believe that learning music is life changing. We have therefore engaged in major music-educational program called Démos (La Philarmonie Paris). The goal ? Give access to as many children as possible to the study and practice of music.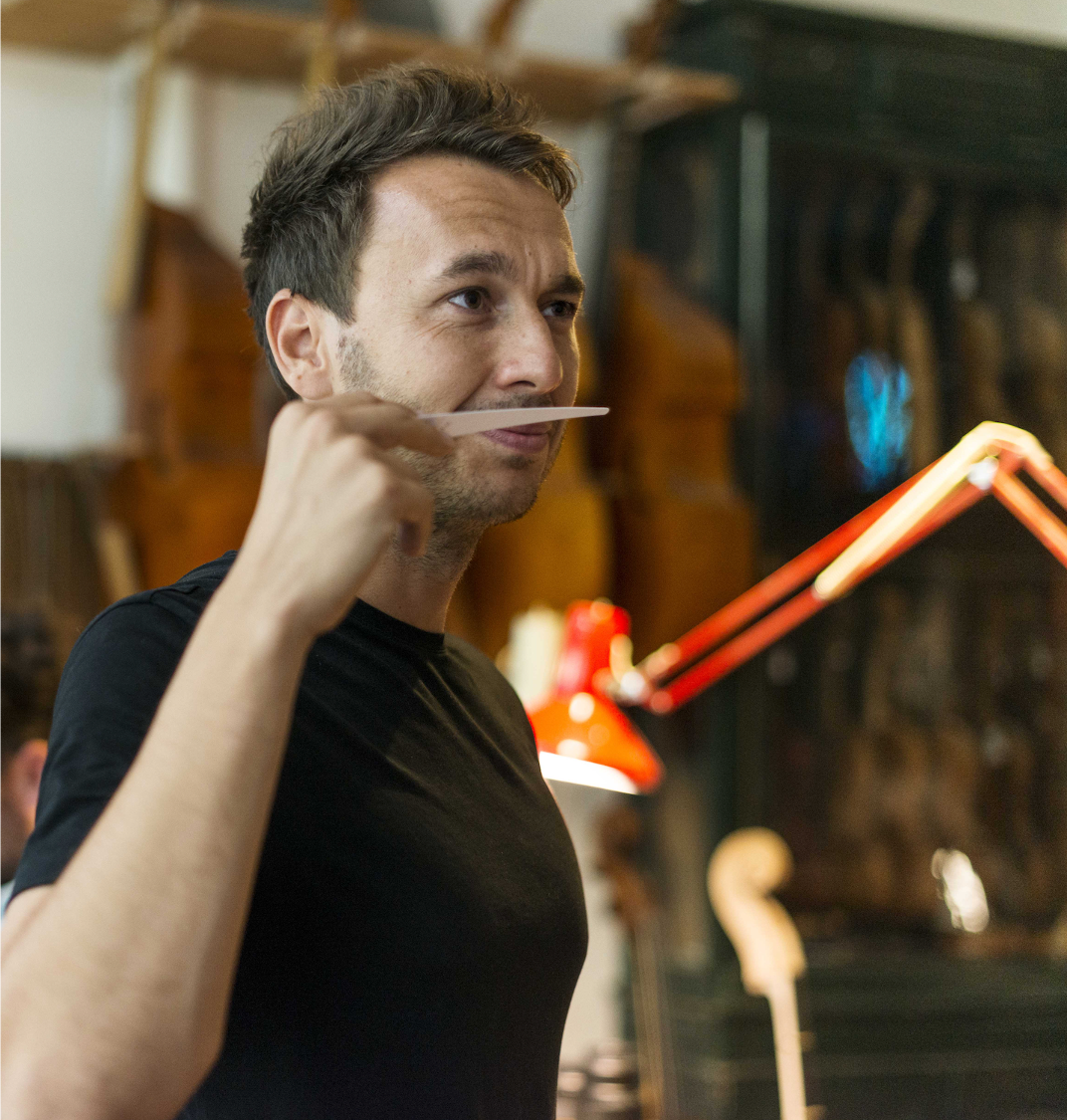 they talk about us "Piano Santal. An enveloping and sexy fragrance with notes of milk, skin and sandalwood."

"Electro Limonade. Olfactory melody. Rhythmic cologne. A cocktail of citrus, mint and rhubarb, dancing to syncopated bass."

"Collab - the alliance of the best. Vetiver Overdrive X Mira, Pop the bottle "The true language of pleasure!" "L'Orchestre Parfum, the brand that connects with its audience through culture."

"Cuir Kora. Wood and spices from sacred African rites, to discover by listening to the homonymous song on the brand's youtube channel." "Perfumes are getting in tune. Musicians and perfumers work together to transcribe songs into fragrances."

"Pierre Guguen in search of the smell of music." "Piano Santal. Sensation of lively bark and bergamot".