Free shipping for any order (gift from 100€ purchase)
5 stars Google customer reviews
Back to the store
Tote bag L'Orchestre Parfum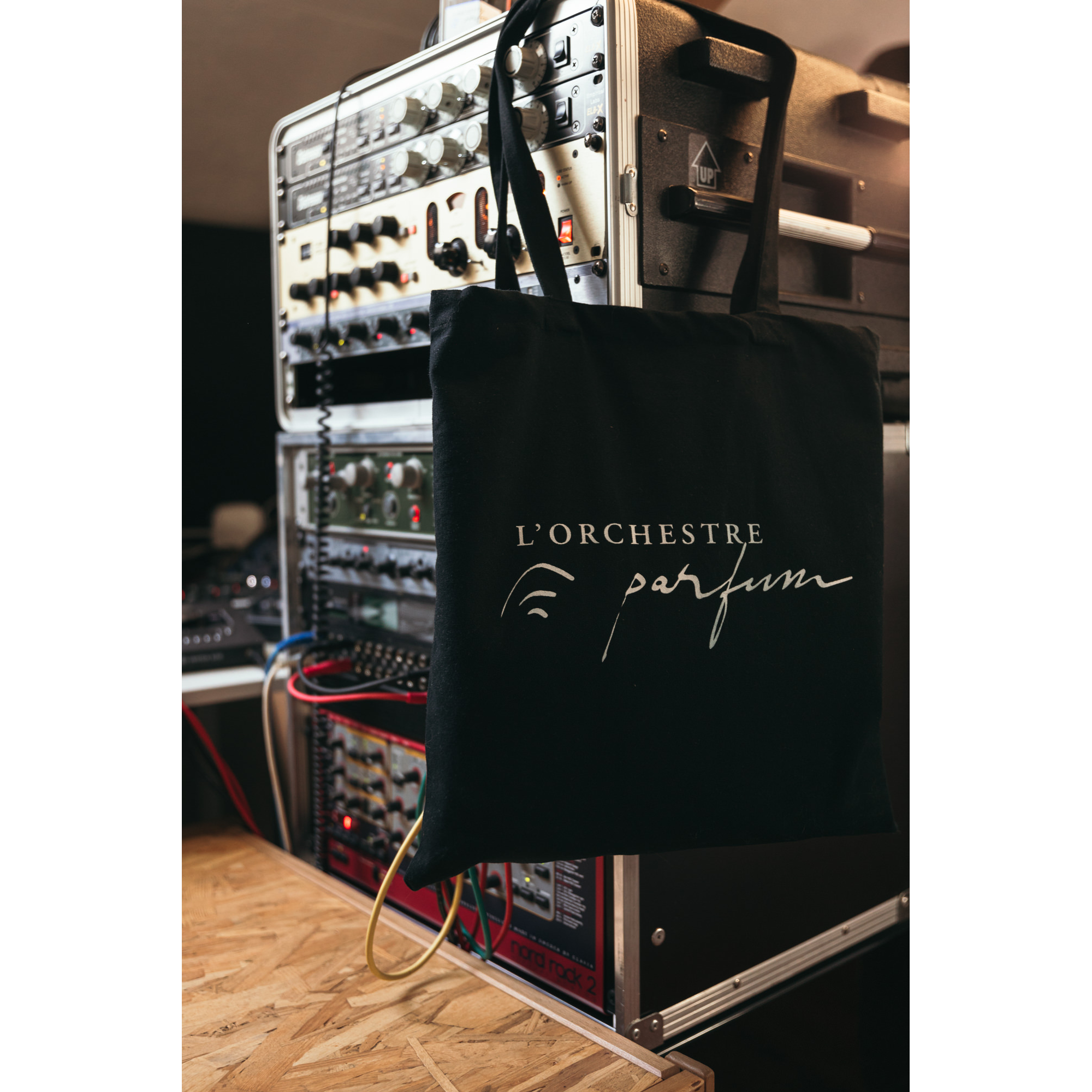  
- Made in France - 100% coton - 100 BPM -
The perfume Orchestra Tote Bag
To take your musical fragrances everywhere with you. 100% cotton / 280g/m2 – Size: 38 x 42 cm (excluding handles)
The perfume Orchestra Tote Bag
To take your musical fragrances everywhere with you. 100% cotton / 280g/m2 – Size: 38 x 42 cm (excluding handles)
COMMITTED MUSICAL FRAGRANCES
- Designed and manufactured in France
- 100% vegan
- 100% made from natural French beet alcohol
- FSC Mixed cases (Forest Stewardship Council) made from wood fibers from FSC certified forests, 
recycled materials and/or FSC Controlled Wood.
WHAT WE CARE ABOUT
We believe that learning music changes lives.
We have therefore been involved for years with Démos (Philharmonie de Paris), a major music education program that works to give as many children as possible access to the study and practice of music throughout the country.
https://demos.philharmoniedeparis.fr/IDF/doc/SYRACUSE/26990/ateliers-decouverte-avec-l-orchestre-parfum?_lg=fr-FR
The perfume Orchestra Tote Bag
To take your musical fragrances everywhere with you. 100% cotton / 280g/m2 – Size: 38 x 42 cm (excluding handles)
DELIVERY

You will receive a tracking number at the beginning of your order to know the status of your shipment.
Orders are usually delivered within 3 to 6 business days depending on your country of delivery.
Do not hesitate to contact our team with your order number if you have any questionscontact@lorchestreparfum.com
"Product only available in Europe".
Shipping Policy:
Country

Delivery price

France

FREE

UK

< 140€

7€

> 140€

FREE

Other European countries

< 100€

5€

> 100€

FREE
Very secure payment

Visa - MasterCard - PayPal - GooglePay

Free delivery

in the United States

Quality

Made In France, 100% vegan, 100% natural French beet alcohol

Advice and sales

by phone at +33 659312797 and by email at contact@lorchestreparfum.com