Free shipping for any order (gift from 100€ purchase)
5 stars Google customer reviews
Back to the store
Flamenco Néroli - 15ml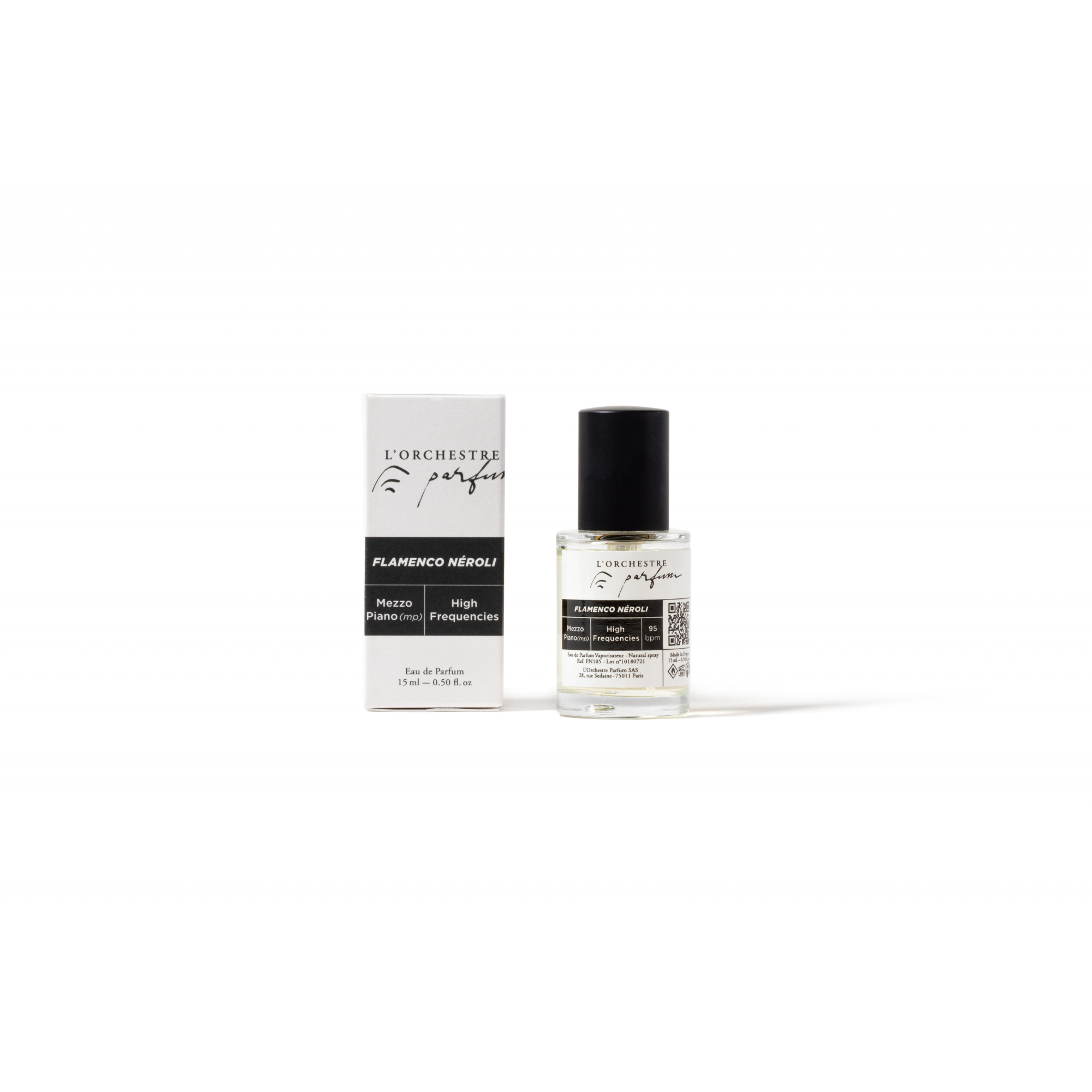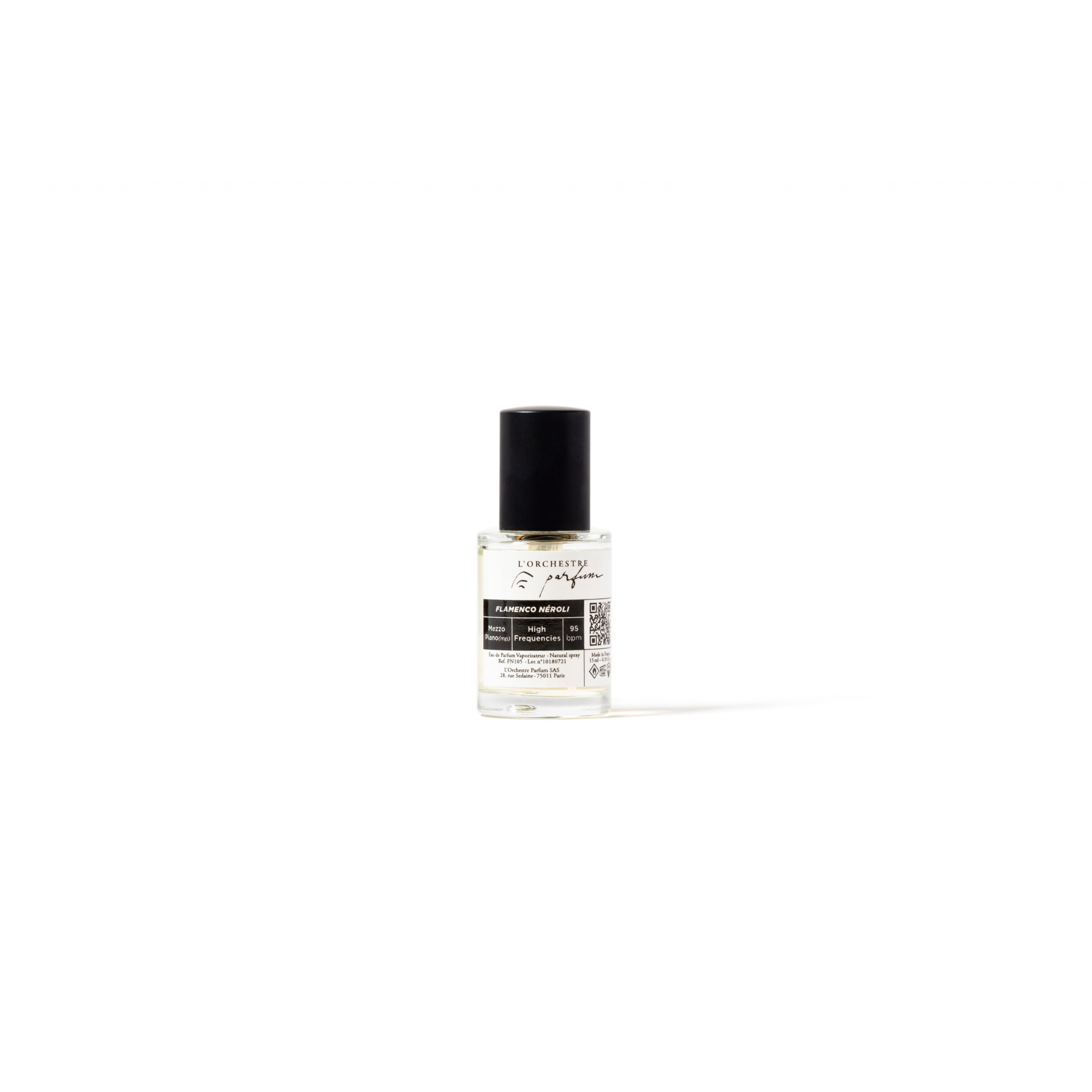  
- Mezzo Piano - High Frequencies - 95 BPM -
A LUMINOUS WALK
Seville. Gardens of the Alcazar Palace. Evening walk guided by the subtle arpeggios of a flamenco guitar. A luminous néroli. Vibrating, citrusy and woody
Perfume composition: Anne-Sophie Behaghel
Musical interpretation: Mathias Berchadsky
A LUMINOUS WALK
Seville. Gardens of the Alcazar Palace. Evening walk guided by the subtle arpeggios of a flamenco guitar. A luminous néroli. Vibrating, citrusy and woody
Main notes: Néroli, Bergamot, Bigarade, Ginger, Jasmine, Virginia Cedarwood, Atlas Cedarwood
Anne-Sophie Behaghel x   Mathias Berchadsky
Anne-Sophie Behaghel & Amélie Bourgeois:
Amélie & Anne-Sophie are the olfactory duo behind the first 5 musical fragrances of L'Orchestre Parfum in 2017.
They are recognized for their unique and hyper-expressive approach to olfactory composition. It is an honor to collaborate with them since the birth of L'Orchestre Parum.
Mathias Berchadsky:
One of the most recognized ans appreciated Flamenco guitarists and composers of his generation in france. Mathias Berchadsky, born in a family of artists, has been in contact with music since his youth. It is quite natural that he chose the guitar at the age of 12. A trip to Seville decided him to start on the flamenco path. Then followed succession of trips to Andalusia where he learned alongside many great guitarists. Passionate about composition, he wrote for numerous flamenco companies in France, Canada and Spain and for television and cinema as well.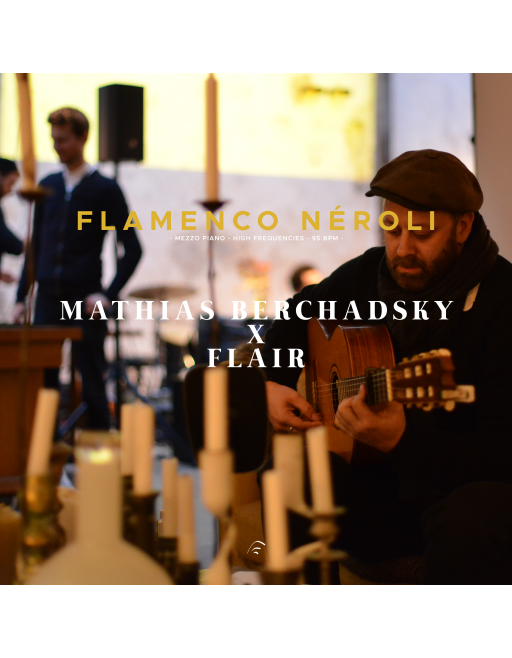 COMMITTED MUSICAL FRAGRANCES
- Designed and manufactured in France
- 100% vegan
- 100% made from natural French beet alcohol
- FSC Mixed cases (Forest Stewardship Council) made from wood fibers from FSC certified forests, 
recycled materials and/or FSC Controlled Wood.
WHAT WE CARE ABOUT
We believe that learning music changes lives.
We have therefore been involved for years with Démos (Philharmonie de Paris), a major music education program that works to give as many children as possible access to the study and practice of music throughout the country.
https://demos.philharmoniedeparis.fr/IDF/doc/SYRACUSE/26990/ateliers-decouverte-avec-l-orchestre-parfum?_lg=fr-FR
A LUMINOUS WALK
Seville. Gardens of the Alcazar Palace. Evening walk guided by the subtle arpeggios of a flamenco guitar. A luminous néroli. Vibrating, citrusy and woody
Main notes: Néroli, Bergamot, Bigarade, Ginger, Jasmine, Virginia Cedarwood, Atlas Cedarwood
DELIVERY

You will receive a tracking number at the beginning of your order to know the status of your shipment.
Orders are usually delivered within 3 to 6 business days depending on your country of delivery.
Do not hesitate to contact our team with your order number if you have any questions contact@lorchestreparfum.com
Shipping Policy:
Country

Delivery price

France

FREE

United States

FREE

UK

< 140€

7€

> 140€

FREE

Other European countries

< 100€

5€

> 100€

FREE
Very secure payment

Visa - MasterCard - PayPal - GooglePay

Free delivery

in the United States

Quality

Made In France, 100% vegan, 100% natural French beet alcohol

Advice and sales

by phone at +33 659312797 and by email at contact@lorchestreparfum.com